Back in the studio with some new tunes
I have had frequent requests for certain songs in my wedding repertoire to be recorded, so with January being a bit quiet on the gigging front I headed in to Whitby Studios in Ellesmere port for a session with engineer Ian Lewis. If you want a good brass sound, Ian is the man to go to which is why I recorded my solo album Head Puzzle Parts there. He has added to the studio since then with some very tasty mics, so I hope to go in with a section and work on some more original material soon. We had an extremely productive day and managed to get four songs down for the website which are Uptown Funk by Bruno Mars, Thinking Out Loud by Ed Sheeran, All Of Me by John Legend and the ever-popular Make You Feel My Love by Adele. The new tunes are all on the music player now so please have a listen and see what you think.
Here's a snap of the fantastic Neumann mic which Ian uses to get that big, warm Tenor sound on all my recordings.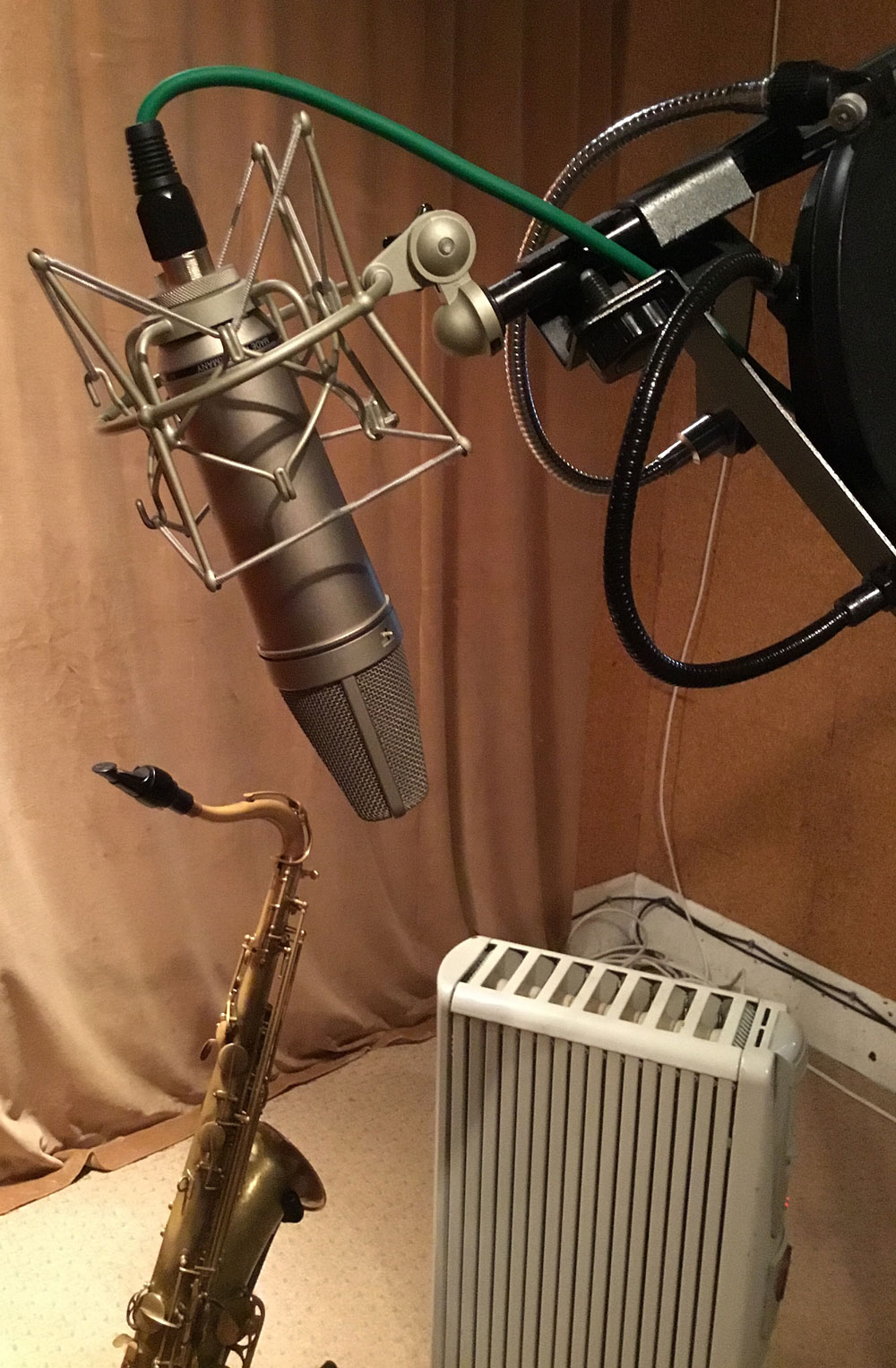 Some tips for people new to online study.
© Copyright Alison Diamond - 2022