The new website goes online today.
The big news this month is that the website has a complete new look. Featuring pictures from renowned Jazz photographer William Ellis, the site has been redesigned by Andrew Whittle to look the business whether you're viewing on computer, tablet or phone. I'm delighted with the update and if you like the site and wish to see more of Andrew's work you can visit his website here http://www.andrewwhittle.co.uk
As you can see I have had some glossy new business cards made to match the style.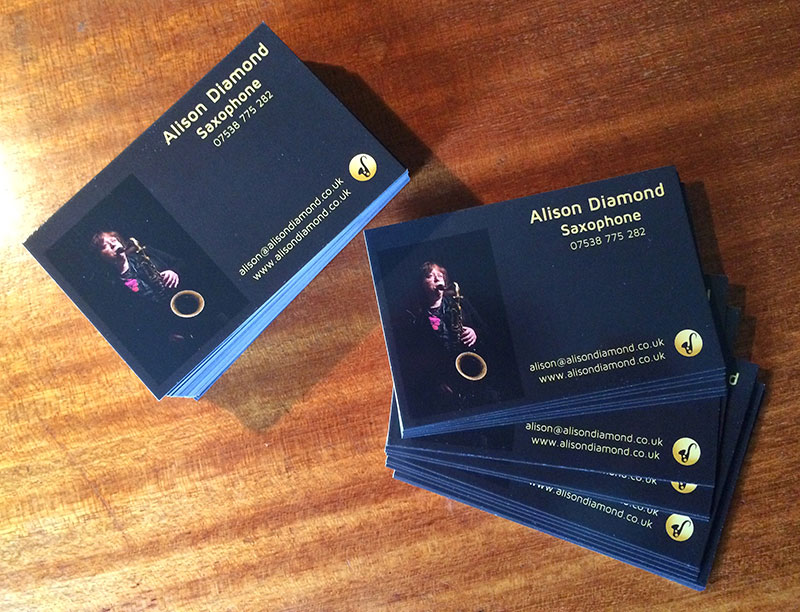 Some tips for people new to online study.
© Copyright Alison Diamond - 2022