Gigs in Castles and Country Houses
For a musician travel is part of the job and I have enjoyed visiting some magnificent venues in the course of my career. I was recently performing with The Believers at Peckforton Castle in Cheshire which dates back to 1840, as indeed do some of the band. We set up in the dining hall for a rocking evening, pictured below.
I also had a solo gig at Rowton Hall, a lovely 18th century building, playing for the wedding of Kerry and Siobhan. This was supposed to be background music for the meal but due to outbreaks of dancing between the tables turned into something of a party, great fun.
Some of the private houses are equally spectacular, including a great gig in a teepee set in some beautiful grounds. It was one of the hottest days of the year, fortunately the bride and groom had provided an ice-cream cart which was much appreciated by guests and saxophonist alike.
Looking forward to the next stops on my travels.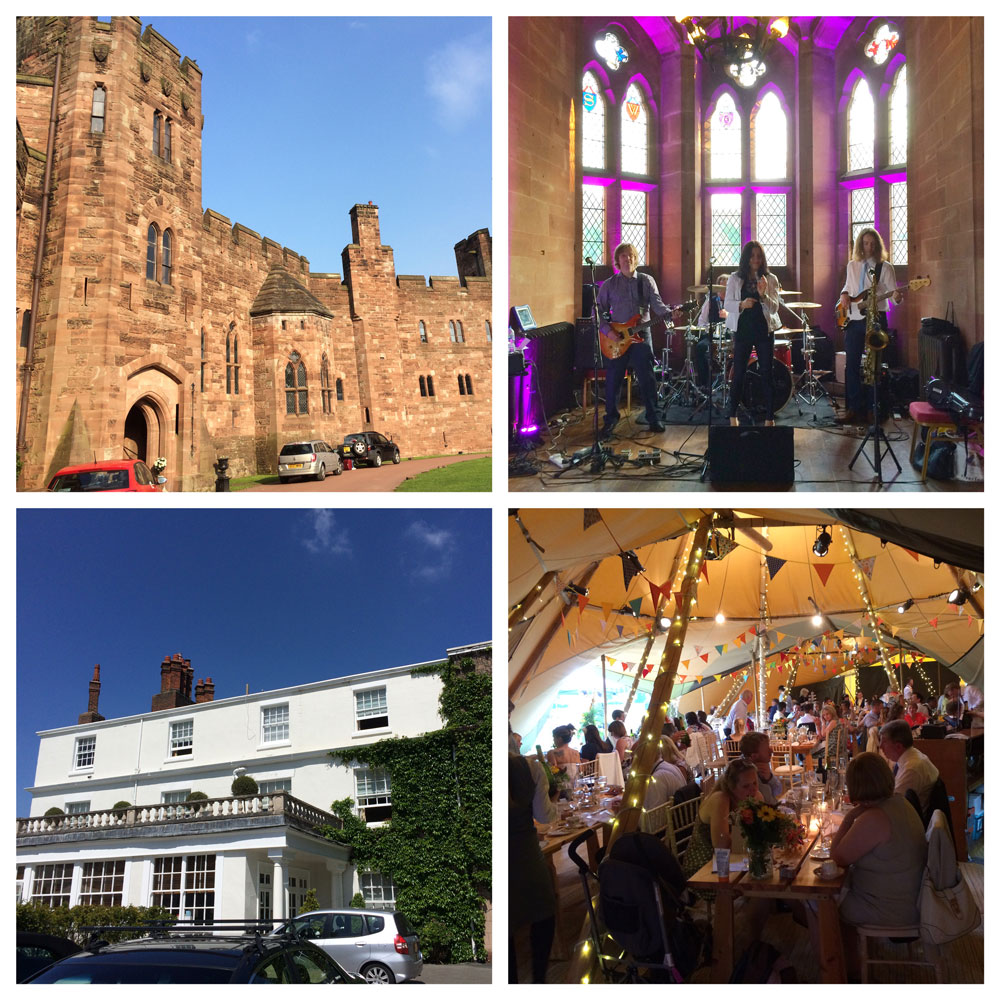 Some tips for people new to online study.
© Copyright Alison Diamond - 2022